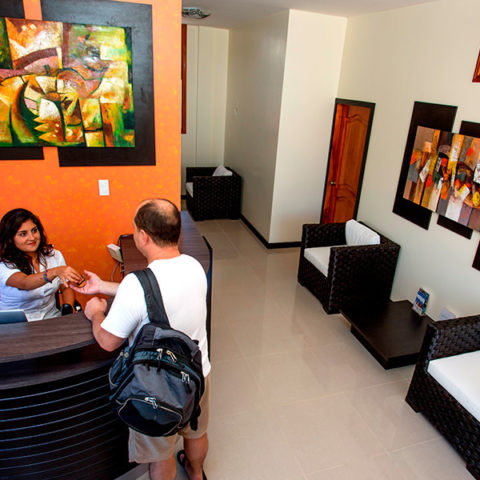 La Laguna Galapagos Hotel
We are expert hoteliers with more than 10 years providing services to the adventurers who arrive to Isabela Island. Hotel La Laguna Galapagos is located in the heart of Isabela, with an extraordinary view of the Flamingos Lagoon, ocean, Sierra Negra Volcano and Isabela Highlands, our guests can enjoy comfort and privacy in a natural environment .
We are proud of our touristic services with fully tailored activities discovering the enchanted islands, combining excursions to tourist sites of the Galapagos National Park with bilingual naturalist guides.
We offer accommodation in 7 superior tourist class rooms, all with private bathroom and air conditioning.